On her right arm you can see the tattoo

that Pink got in honor of her dog Elvis.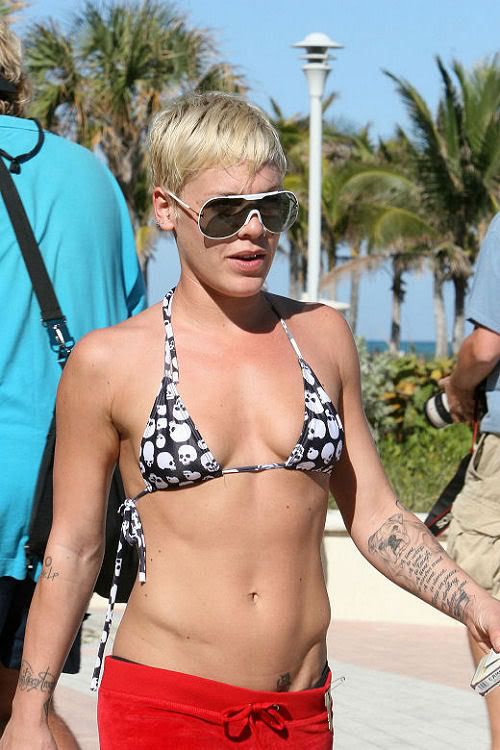 In January, the singer found her beloved pooch Elvis lifelessly floating in the pool when she returned to her Los Angeles mansion after going out for an hour. Pink - who shares the home with her motocross racer husband Carey Hart - desperately tried to revive her pet but it was too late. A source told Britain's The Sun newspaper: "Elvis was like a child to Pink and Carey. She is completely devastated." Elvis was given to the 27-year-old singer by her close friend Lisa Marie Presley, the daughter of late rock 'n' roll legend Elvis.
These pictures are of Pink strolling on the beach in Miami.

While her touring companion Justin Timberlake
gets ready for a round of golf?!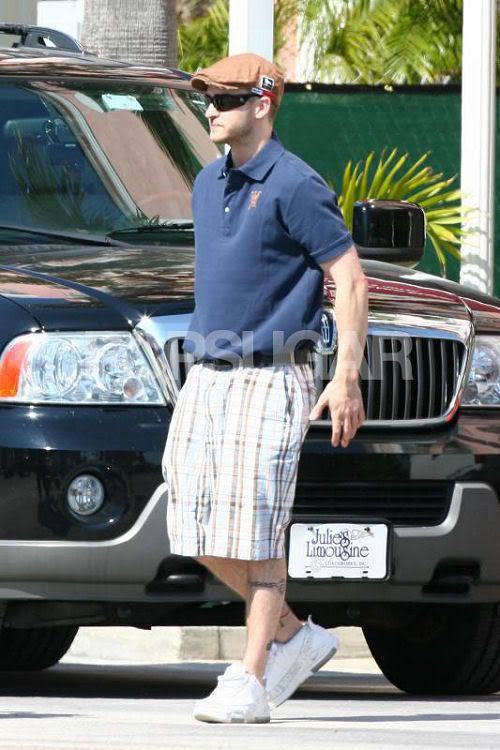 Source: Poponpop, FadedYouth, MollyGood