The grande dames of the TV cop show, Sharon Gless and Tyne Daly, better known as Cagney and Lacey, were reunited as the pair celebrated the ground-breaking show's 25th anniversary.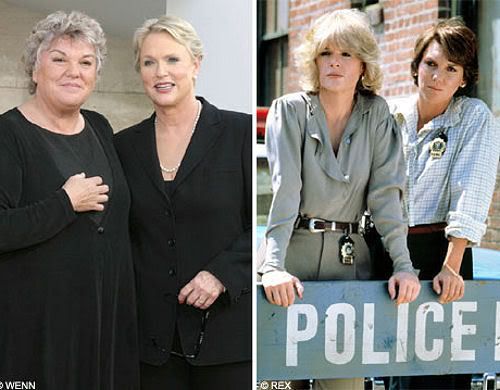 A star-studded party, attended by Oscar-winning actress Helen Mirren, was held at the Museum Of Television And Radio to promote a special anniversary DVD.

Both actresses picked up numerous Emmy awards for the controversial show, which tackled heavyweight issues like racism, date rape and alcoholism within a primetime slot.
Tyne, who played Mary Beth Lacey, said of the reunion: "I had promised (Sharon) there would come a day when we wouldn't be photographed together - lying through my teeth, but it still stands as a big deal in both of our careers... now that I'm older and wiser, I'm willing to accept that!"
The pair admit they never imagined the impact the series would have.
"If someone had came up to us and said 'how would you women like to become role models for the 80s?' - how fast we would have run in the opposite direction... I don't think we ever dreamed tonight would ever happen."
And Sharon joked that 25 years on - the show hasn't aged, but she has.
"People recognise my voice first now. They recognise my face, then go 'boy you've changed!'... I say 'yes... thank you'."
source