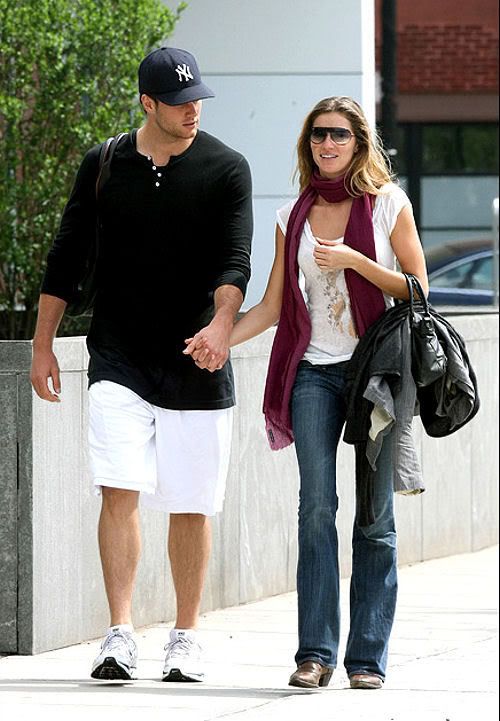 Oh & BTW, Gisele & Victoria Secret's have severed ties. But don't worry, she
has signed a multi-million dollar deal to become the new face of cosmetic giant
Cacharel's
new fragrance
Liberte
.
"Cacharel chose Bundchen because of her popularity in Europe, the Middle East, Japan and China. Alexander Keller, a spokesperson for Cacharel Perfumes Germany, says, "

Gisele Bundchen

embodies perfectly our fragrance Liberté. She stands for the freedom and independence of young women." Bundchen adds, "I am so happy and so grateful that I am in a situation, where I can be myself, speak out openly, can do what is important to me and have the freedom to live my life in a way that I can be content with it. I think Liberte is a very strong word and a cool project. Everybody should work on being free. That should be everybody's mission for 2007: Work on being free!" The 26-year-old will appear in Tv, magazine and billboard ads for Cacharel, showing her posing on top of the Teide volcano on the Spanish Canary Island of Tenerife."

When I heard the Victoria Secrets news, I certainly did not think she would be lacking for money, did you?