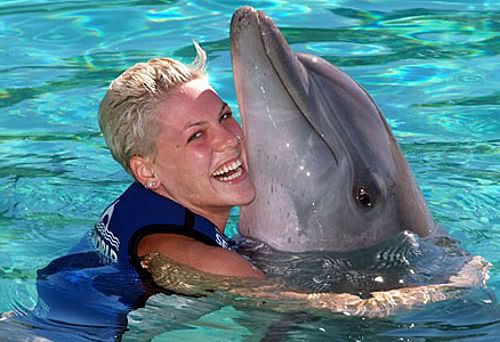 Pink
takes a dip with a dolphin in Sea World on Australia's Gold Coast.
She's so lucky! My dad offered to pay for my son & I to play
with the dolphins while we were in Cabo. My son said "No".
So we didn't go. The cost in Cabo: $150.00 per person.