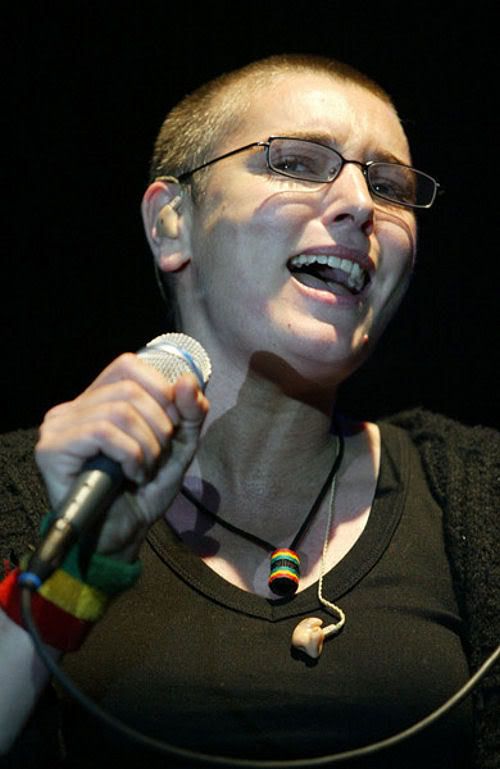 Note to Britney: This looks much better then
all those fake wigs you've been wearing!
Be proud of your head & show us.
Sinead O'Connor truly has fallen off my radar. Back in the day she was one of my favorite female singers. Nice to see her out & about!
source