Emma Thompson wore a 1920s-style outfit to an event to raise funds at the Lavender Trust's 'speakeasy' party. There's no stopping a girl in search of a good time. And if these pictures are anything to go by, Emma Thompson certainly found it.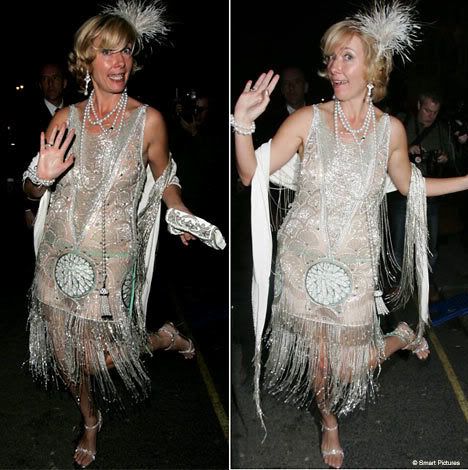 Once inside, she really let her hair down, performing an enthusiastic solo dance routine. She didn't need a partner. In fact anyone going too close could have been in danger of a stiletto in the shin as the 47-year-old actress kicked up her heels.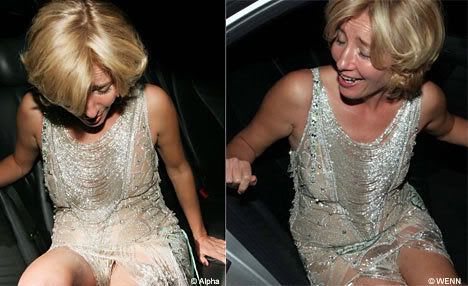 I'd say she's lucky she has fringe on that dress or she might have been the latest in a series of celebrity Vag shots!
Source: DailyMail