So, yesterday was Perez Hilton's Birthday and this is an exact quote from his site "we have a day of beauty planned, complete with a new makeover at our hair salon for tonight's XXXtravaganza." Okay let me get this straight, your special birthday treat was to go from Hot Pink to Bright Blue? Well, I guess it is the B$tch's birthday so he can do whatever he wants. I'm sure the other Hilton is thinking "That's Hot".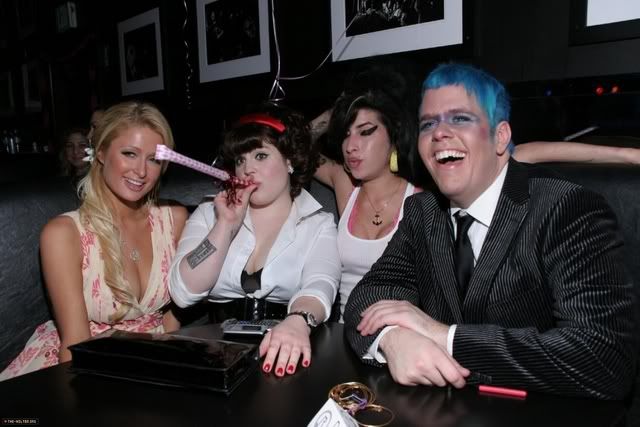 This lucky B$tch got to hang out
with Amy Winehouse, AGAIN!!!!!
Man, no matter what you think about Perez,
he does truly get around!