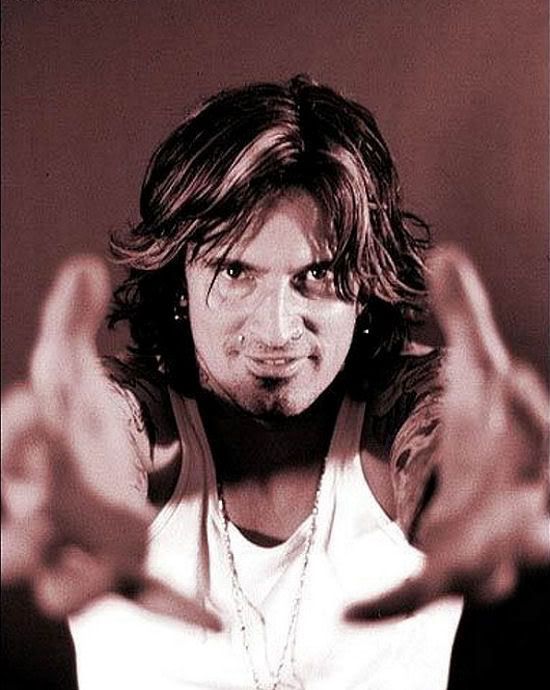 Drummer Tommy Lee has a foot fetish and enjoys sucking the toes of hot women. He doesn't discriminate, though, and did not hesitate to suck several guys' feet from his band when asked:

Never say "suck on this" to foot-fetish freak Tommy Lee - unless you've got shoes on! The rad rocker, who admits he's so obsessed he prowls shoe stores to spy on women's feet, put his worst foot forward at Seattle club Fenix when he suddently started licking and sucking the toes of… ewww Guys! My Spywitness says Tommy was nibbling a buxom red-head's tooties as his band Supernova looked on - until lead singer Lucas Rossi shed shoes and socks and demanded "a good lickin.'" Tommy ditched the dame, tongues Rossie's toe-sies and ended up devouring the feet of other band members as disgusted patrons howled stuff like: "That's really sick, dude!"
[From The National Enquirer print edition, Mike Walker's column, March 26, 2007]
EWWW! Double EWWWW! They weren't even clean feet, but nasty A$$ feet just out of shoes& socks! Can you imagine all the lint & sh$t?
source