A Sober Fergie Lands In London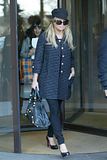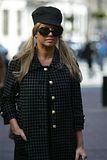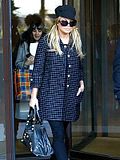 Just for review:
"The singer, 31, was about to fly from Los Angeles to Britain with bandmates when airline staff saw she was slurring her words and could hardly stand. Fergie… drunkenly raged at them and had to be pulled away by friends. One witness said: "She was falling all over the place and had to be supported. She was in no state to fly. But when she was prevented from boarding she [began] drunkenly ranting at staff but could barely string a sentence together. It was very embarrassing."
She must have had a 3 day hang over if it took her this long to get there!
Source: CelebrityDirtyLaundry