Kid Rock is under investigation in his native Michigan after a 28-year-old woman claimed he assaulted her in his home last week.

The alleged victim has filed a police report with the Oakland County Sheriff's Department. The woman claims she and a male friend were invited back to Kid Rock's home in Macomb County after meeting him in a Clarkston bar on March 8. She alleges the threesome listened to music and drank alcohol but the fun ended when Kid Rock, real name Bob Ritchie, assaulted his guest as she attempted to leave the low-key party because he wanted her to spend the night, according to a police source. Rock's accuser claims the chart star grabbed her by the back of the neck twice when she was outside his home and pushed her towards her car.
Kid Rock has confessed to police deputies that he did invite a woman and a man back to his home to listen to music. In his version of events, the woman began acting rudely and became obnoxious. He claims he asked her to leave, but she allegedly made claims she was going to accuse him of assaulting her. The man who was with the woman has corroborated her story after being interviewed by deputies, but a third witness has supported Kid Rock's version. A police spokesman says, "At this point, we have two people who say one thing and two other people that say something else. Once the investigation is completed, a report will be given to the Oakland County Prosecutor's Office."
Oh & BTW, rumor has it that Kid Rock was seen hanging out with Danish Supermodel May Andersen backstage at the Rock N Roll Hall Of Fame Awards.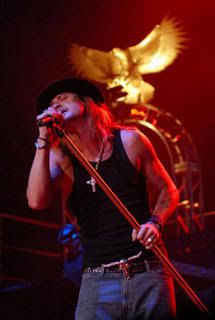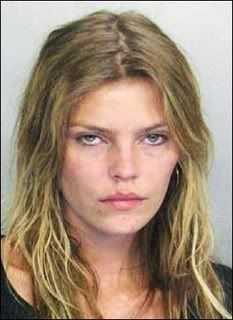 ****UPDATE****

Kid Rock won't be charged by prosecutors, after they couldn't confirm an assault claim from a woman who visited his Detroit house last week.
In a statement, the Oakland County prosecutor's office says it has declined to press charges against Rock (real name: Robert Ritchie). Citing "conflicting witness accounts" and lacking a way to corroborate the charges through "photographs or medical reports," County Prosecutor David Gorcyca says there's "insufficient evidence to support a charge." But this isn't the end of this, at least as far as Kid is concerned. Mr. Rock intends to fully pursue his civil remedies against this person as soon as we determine who she is," his lawyer tells TMZ.