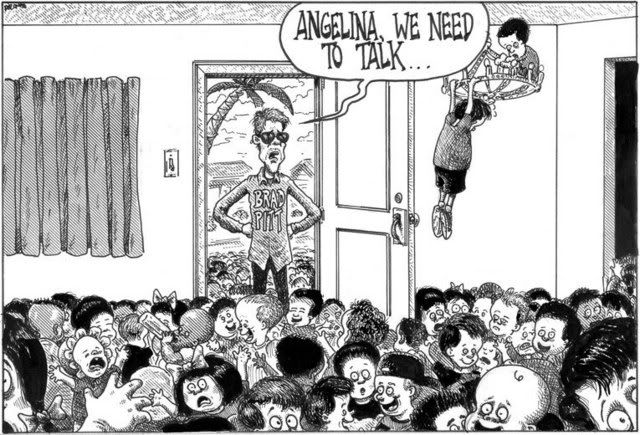 Even tho I found this cartoon to be quite funny, it seems that Ms. Angelina has a heart of gold.
"The actress, her 5-year-old son Maddox, 3-year-old son Pax, 2-year-old daughter Zahara, and 10-month-old daughter Shiloh, checked out of their hotel at around 2 p.m. and left behind their toys to be given away to needy children.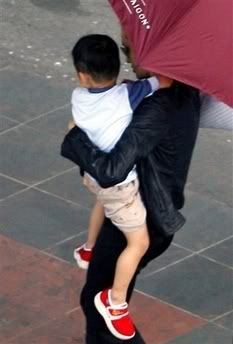 'There are lots of toys still here,' a hotel maid tells US Mag.com, but added that they are 'not putting them in the rubbish. They are maybe giving them [to the orphanage].' The 31-year-old actress made many fans during her week-long stay at the hotel. One staffer, who noted that Angelina left a tip in the room, tells Usmagazine.com: 'She is very kind. It was very nice to have her here."
Source: NewYorkPost