Thanks to the never ending photos from Antonella Barba I have stumbled across something which made me laugh until I almost peed my pants!
They make MacAweenie & Cheese Y'ALL!!!
Check it out-it's little macaroni penises in a box!
BAWAHAHAHAHA!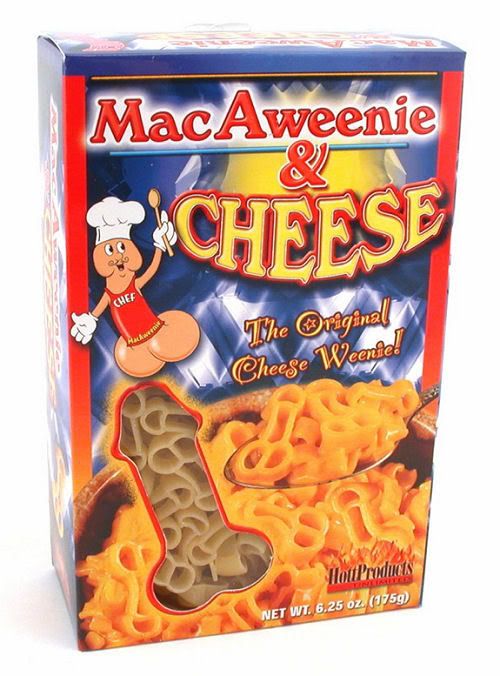 Anyway here's one of the latest rounds of naughty girl pictures featuring Barba posing with "The Original Cheese Weenie," as her friend waves a vibrator around. And to top it off, the girls are standing in front of a giant picture of Angelina Jolie's boobs.
I honestly don't know how this girl could even go up on stage and sing! There's just so much of her in cyber-space it's quite crazy! I'd speculate that she is mighty pissed off at her friends which have given up all these priceless goodies to be documented forever.

Thanks to theradreport.com for MAKING MY DAY!!