Brad Delp, the lead singer for Boston, a huge rock sensation in the 1970s, was found dead Friday in his home, police said. He was 55.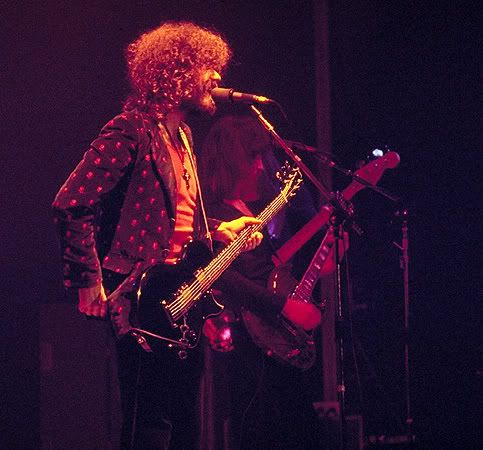 Atkinson police responded to a call for help at 1:20 p.m. and found Delp dead. Police Lt. William Baldwin said in a statement the death was "untimely" and that there was no indication of foul play. Delp apparently was alone at the time of his death, Baldwin said.
The cause of his death remained under investigation by the Atkinson police and the New Hampshire Medical Examiner's office. Police said an incident report would not be available until Monday.
Delp fronted the rock band, who rose to fame in the late 1970s and had several hits, including "More than A Feeling." The group sold millions of records. Boston's first album sold 17 million records in America alone and is the best-selling debut album by a band in US history.
****UPDATE****

Boston Singer Committed Suicide

Brad DelpThe family of Boston front man Brad Delp has confirmed the rocker committed suicide. The More Than A Feeling singer, 55, was found dead in his New Hampshire home last Friday, and now Delp's family has come forward to announce the depressed star took his own life. In a statement released yesterday, members of Delp's family said, "He was a man who gave all he had to give to everyone around him, whether family, friends, fans or strangers. He gave as long as he could, as best he could, and he was very tired. We take comfort in knowing that he is now, at last, at peace." Delp's body was found by his fiancée Pamela Sullivan. The announcement comes after a state medical examiner declared Delp committed suicide by carbon monoxide poisoning.
This is so very sad! This world has gotten so complicated that for some it's just too difficult to stay here! Again RIP Brad!!