Madonna
hits the street on the Upper East Side yesterday during her house-hunting tour. Among the homes that she toured with brokers a slew of opulent town houses.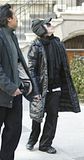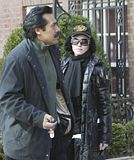 The Material Mom is said to have her eye on this 14 700-square-foot East 62nd Street mansion, which features grand entertaining rooms with double-height ceilings, and marble floors, staircases and fireplaces. For her growing family, one floor in the mansion features two children's bedrooms, a playroom, a kitchen, and a nanny's bedroom. The master bedroom has its own floor with a study, two separate bathrooms and a large dressing room.
And while she is out house hunting one of her nannies is out shopping too!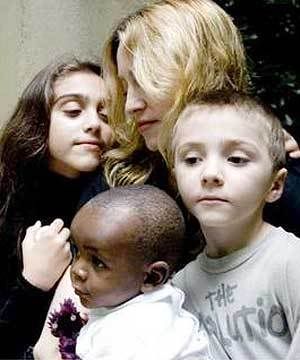 Crown Publishers has bought rights to a new book that will detail the diva behavior of material mama Madonna. The memoir, cheekily titled "Live To Tell: My Life as Madonna's Nanny" (after one of the songstress' early hits), is written by Melissa Dumas. She depicts the queen of pop as an overly strict mother who won't allow anybody to make noise in the house while she's sleeping - "not even running water for showers." Dumas claims she lived in four of Madonna's homes with her and her children during 2005 and 2006, and was forced to keep up with the superstar's meticulous rules, including a complete house ban on all television, newspapers or magazines, and a strict dietary regimen.
Okay, well Madge herself has admitted to most of what the "Nanny" states. So, unless there is more dirt than this, I for one, will not find this to be all that interesting.
Source: PageSix