Dame Helen Mirren returned to England yesterday and received a standing ovation from the crowds at Heathrow Airport.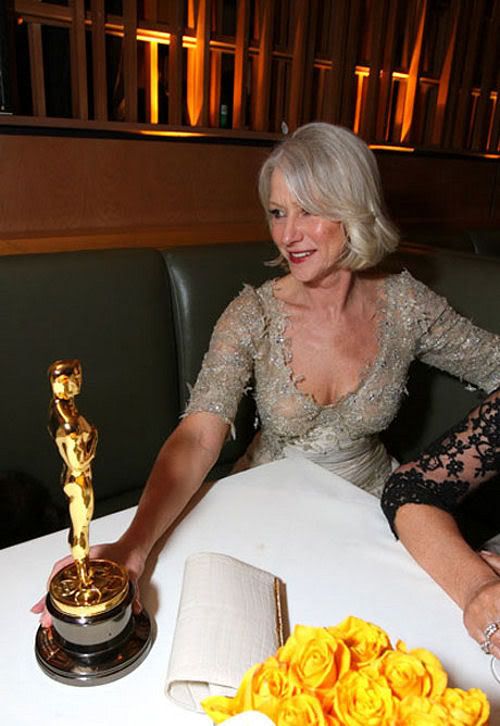 Mirren had just flew in from LA and was still clutching her best actress gong. She said: I've just had the most incredible welcome to my country. It's very sweet." One passenger said: "Everyone burst into spontaneous applause when she passed through. It was incredible and she looked really touched by it." Mirren spent twenty minutes signing autographs and posing for photos with fans whilst waiting for her luggage.
She also said she loved the photo of her eating a burger after her Oscars win, telling The Mirror: it's a wonderful picture. I was so hungry at that point and just needed to eat something."
Oh, the stars. They too love the burgers. Who'd have thought "the Queen" (Helen Mirren) was up for a bit of the ol' In-N-Out? In what seems to be a Hollywood tradition, there is a stand which is set up at the back of the
Vanity Fair
Oscar party for the stars to have their fill.