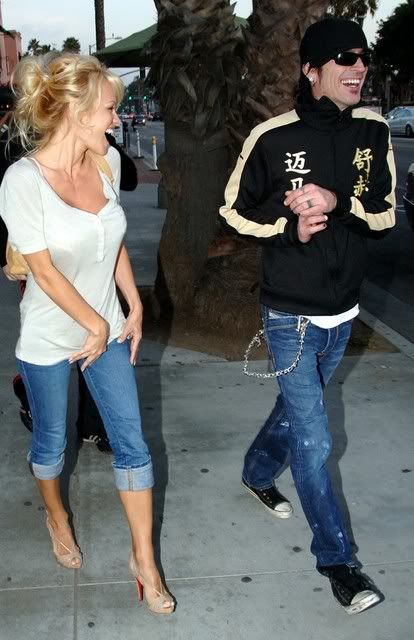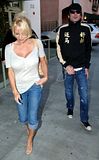 ks to me like there is still a little
somethin' somethioin' on!
If you know what I mean?!
****UPDATE****Told you that there was somethin' somethin' goin' on. Check out this post-lunch smooch!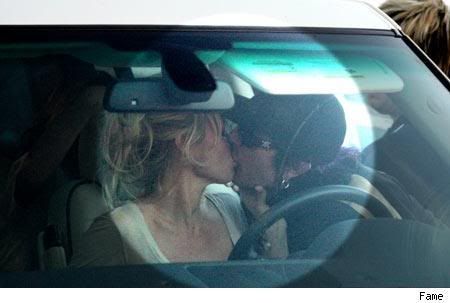 And in other Tommy Lee news


it appears he got into a WEE pit of trouble in Vegas.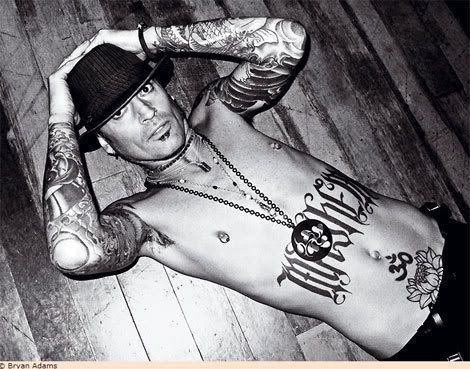 Party animal Tommy Lee
is not done with his wild ways. He hit Tao in Las Vegas the other night with a crew of seven - including Palms owner George
Maloof
- for a night of debauchery, which ended with Lee climbing up a 20-foot Buddha statue. Spies said he came in about 10:30 and "ordered lemon-drop shots and a bottle of Dom Perignon for his table." During dinner, Lee banged on his turned-over cocktail glasses with chopsticks and then tried to climb the Buddha. "Management told him to get down because the statue was going to crack," said our witness.
I thought what happened in Vegas, stays in Vegas!
Source: PageSix, SuperiorPics