Hours after arriving back from Arizona, he went shopping in Beverly Hills, wearing a bright red V-neck sweater and showing off a new "love" tattoo on his knuckles.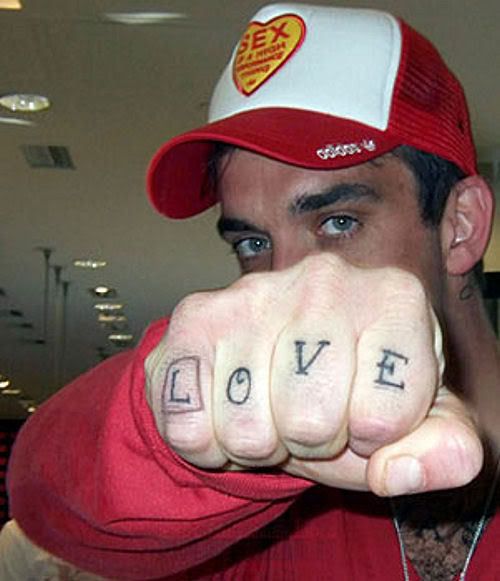 Smoking a cigarette and wearing matching red and white trainers and cap, Robbie Williams chatted to fans and at one point punched his fist in the air.
The sad thing is that he was seen out and about later that night clubbing.