Kylie put on a brave face out in London today despite the news that an intimate fax sent to her by her former boyfriend, Michael Hutchence, was going on sale on Ebay.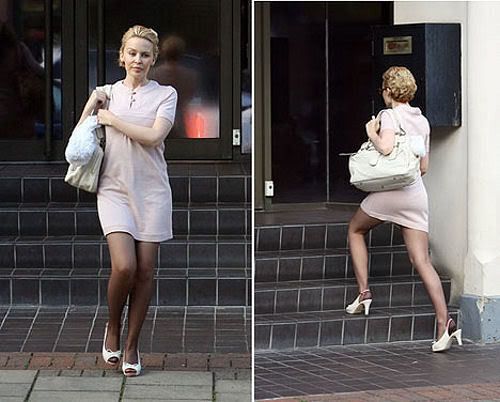 The singer stepped out in a shorter than short pink dress and white heels, showing she refuses to be bowed by her tumultuous private life.
In the latest saga, a 1990 fax, sent from Michael to Kylie was put on sale by the deceased INXS frontman's brother, along with other memorabilia. It said "good morning" and was signed with kisses and a heart. Kylie and Michael dated for three years, but Kylie was heartbroken after she discovered he had cheated on her with Danish supermodel Helena Christensen. Four years later Michael commited suicide.
Source: DailyMail