Last week it had been reported that Nick Lachey & Vanessa Minnillio were moving into Nick's Bel Air pad. Now, the celebrity couple reportedly have moved into a two-bedroom condo in New York. However, representatives for the couple would not confirm that Minnillo recently moved into the Atelier building in Manhattan. It is reported that the two were settling in during last week's crazy rain storm. Poor Nick had to carry in all the boxes. TMZ and Jaunted tell us the couple is living in sin on both coasts. Your Mama at The Real Estalker says "that this building, is located so far West it may as well be in New Jersey, and has aggressively courted celebrity tenants like La Lohan and Orlando Bloom. We suspect the developers give the celebs a break on the purchase price or something because why else would a celebrity live over there?"

The move is just one of the signs that Lachey and Minnillo may be getting serious. Minnillo also told People magazine last month she couldn't wait to be a mom.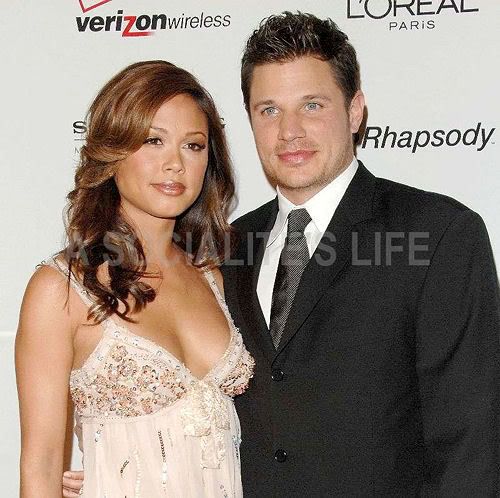 "I want to bring three boys up to be good men in this world and then one little girl." she said. "I always say I want three boys and a girl but at the end of the day I just want healthy kids." The TV personality calls Lachey "a nice guy." He's in the studio recording right now (in) L.A., Nashville, New York. All over, with something for everyone to look out for," Minnillo said.
source