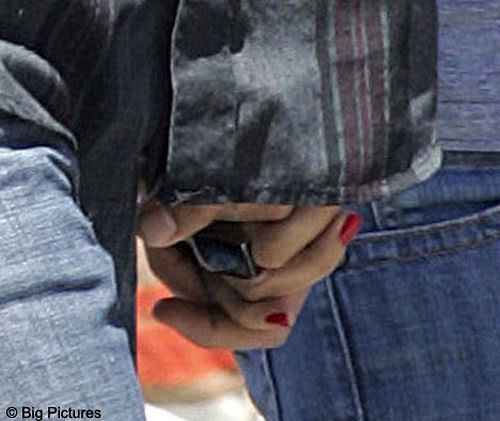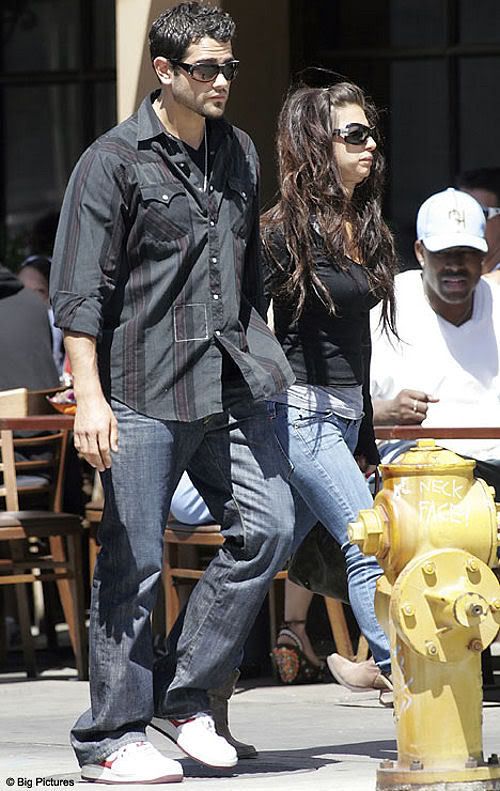 Nadine Coyle's boyfriend Jesse Metcalfe has been seen hugging a mystery brunette in LA while his Girls Aloud girlfriend is filming in the UK. Our source who spotted the Desperate Housewives hunk said: "They were walking, hands locked together. There was no kissing though."
I didn't know he was even out of re-hab. Ya think he met her there?

Here's an old photo of Jesse & Nadine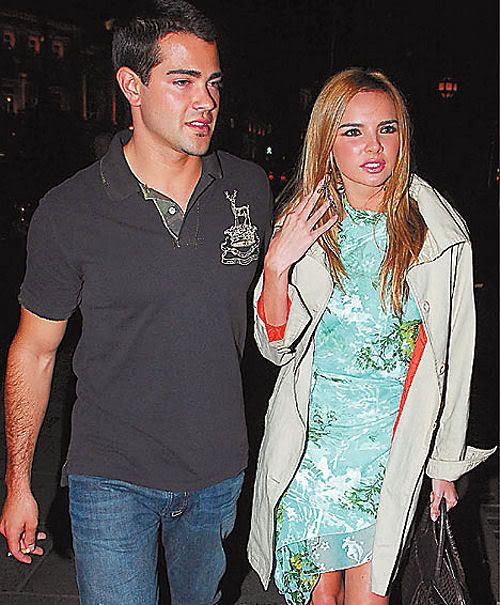 Nadine has vowed to stand by her man, she might feel differently after she sees these pictures.
****UPDATE****
Girls Aloud singer Nadine Coyle has dumped Jesse Metcalfe after the Desperate Housewives star reportedly cheated on her. After, the 28-year-old actor was photographed embracing a mystery brunette in Los Angeles earlier this week, prompting Coyle to end their 15-month relationship. Last month Coyle supported Metcalfe when he checked into a rehabilitation clinic, but reports of his alleged cheating proved too much for her to handle. She told the Daily Mirror: "It's over between Jesse and me. I'm not the kind of girl to put up with nonsense like that. I'll meet the right person when the time is right. I'm disappointed but what can I do? "There's no point hanging on when it gets to this stage. I'm busy doing work with Girls Aloud, so I have plenty going on."