Melanie Brown was so distraught following her public dumping by Eddie Murphy, she reportedly hired a Spanish priestess to cast voodoo spells in the hope her life would improve.

The former Spice Girl was stunned when Murphy publicly ended their romance on Dutch TV show RTL Boulevard in December (06) - when she was five months pregnant - and claimed he didn't know if he was the father of her then unborn baby.

Friend Elizabeth Rodriguez tells British magazine Closer, "Mel asked me to come along because she knew I had an interest in voodoo and could speak Spanish to help her communicate with Tabitha. "Mel was totally into it. In one ritual she had to write down the names of people involved in her troubles and put the paper, a pair of Eddie's boxers, her knickers as well as a photo of themselves all in a jar and bury it."


Oh & BTW she has named the baby "Angel Iris Murphy Brown"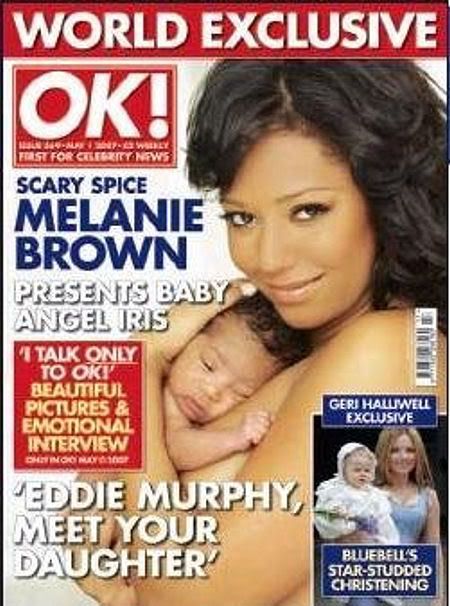 I guess the voodoo didn't cast the spell it was suppose to.
For now she has had to resort to a DNA test to prove he's the dad.

source: PRInside