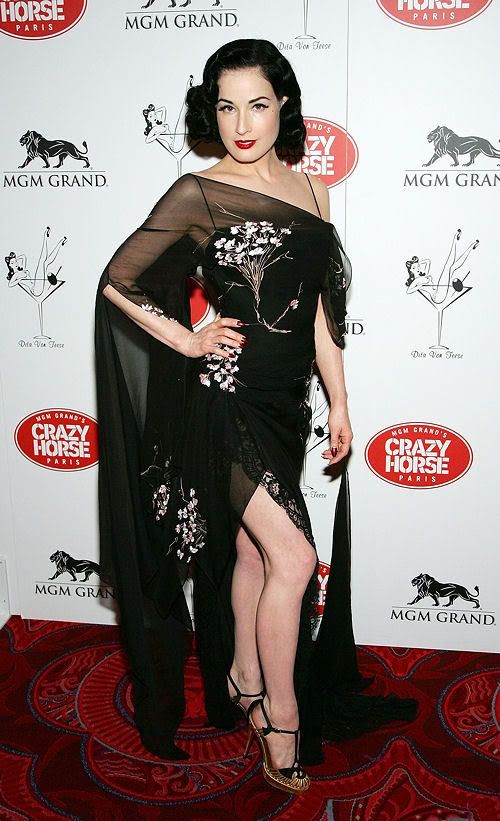 Let's Do A Little Q&A With Dita:
How many times have you visited Vegas?
I couldn't possibly guess! I suppose the first time was with my family when we were driving across the country, making the move from Michigan to California when I was 12. I suppose back then, Vegas was more 'adult' oriented, so I don't remember thinking much of it until I went with a bunch of friends when I was 18 and had the time of my life! Now I usually come to perform, I've always been more interested in the shows and the nightlife than gambling.


What's the most trouble you've caused in Vegas? Any crazy happenings? What was your wildest night?

Oh boy, I knew this was coming. I would have to admit that I had a little Hunter S. Thompson style 'Fear and Loathing in Las Vegas' weekend once in the early 90's, if you know what I mean! But I'm generally a pretty decent and good girl. I save my naughtiness for the stage!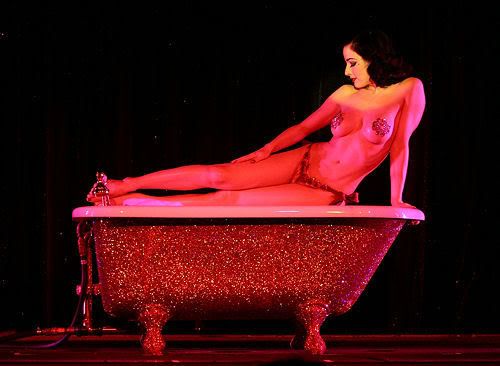 How does your show contribute to the entertainment scene in Vegas?

I think that with all the modernized burlesque, my act brings the historic and risque part of what burlesque was really about. Sadly, one thing lost in the modern burlesque scene is the lack of stars. In burlesque's heyday, the stars created their own acts, and that part of being unique that actually made a dancer memorable is gone when someone creates a revue based on their vision alone.

Why is it imperative to keep the art of burlesque alive and what makes you the one to do it?

I think that especially in this time, when burlesque is a term used to describe anything retro-themed and sexy, its important to me to try to remind people of the actual history of burlesque....that burlesque has ALWAYS been about the striptease, it's not merely a style or a fashion. So I'm hoping that people will come to understand this and realize that when they walk into one of the many 'burlesque-flavored' cabarets that have sprung up as of late, that they take time to realize that there was more to it than that, there absolutely WAS nudity. Even if one were to see the most famous burlesque dancers of all time, like Gypsy Rose Lee or Lili St. Cyr, you would have seen them undressing. It makes me sad for their history when I hear about a club owner or dancer talk about how in their revue, the burlesque dancers are "too classy" to strip... burlesque WAS about the strip, and that's a fact. Anyone who says otherwise is grossly misinformed. I hope to set the record straight about what these great star strippers of the 1930s and 1940s actually did, which was quite risque.


Photos are from the opening night at the
Crazy Horse Paris at the MGM Grand.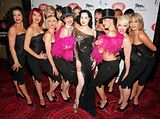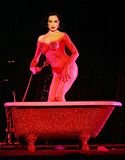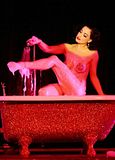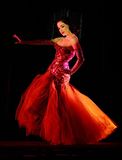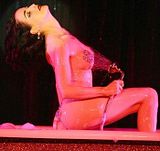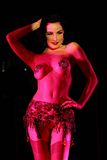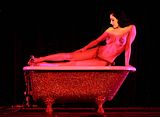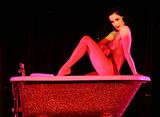 source
& source