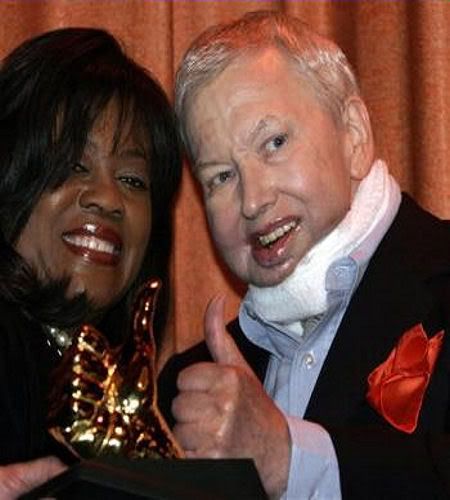 What Roger Ebert couldn't say Wednesday night at the opening of his Overlooked Film Festival, his smile said for him. A tracheotomy has left the 64-year-old film critic unable to speak. But at his first public appearance since cancer surgery last June, Ebert smiled widely as he walked through the Virginia Theatre, accepting handshakes, hugs and a couple of standing ovations from movie buffs and friends.

"You know, I think it did him a world of good," she said in an interview backstage. "It helped to energize him." Ebert, considered the dean of American film critics, has been largely out of action since last summer.

To find out how truly amazing he is, go visit my friend
Seriously? OMG! WTF?
for an update from Roger before he headed out to the Film Festival.
source:
POTP