Adrian Grenier
at the 2007 Tribeca Film Festival.
Look at those eyes sparkle! That's just plain male hotness:)
While Adrian was exuding hotness, his buddy,
Kevin Connolly
was hanging out with the other hotness known as
Leonardo DiCaprio
. They were there to promote the flick "'Gardener Of Eden'. Kevin directed and Leo was the producer.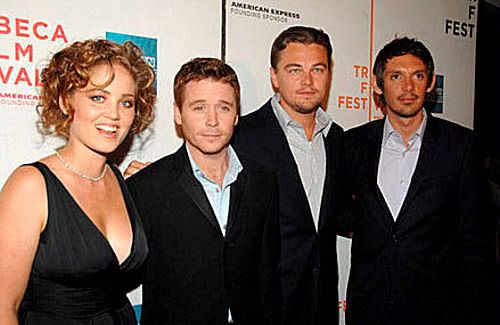 I guess there was a memo that went out to the boys which said: "Please make sure to wear your blue button down shirt and a black jacket. Also, when they ask to take your photo, make sure
NOT
to smile." However,
Erica Christensen
didn't seem to have gotten that particular memo.