"Wild Hog" star John Travolta has admitted he has a crush on

" Lost In Translation" star, Scarlett Johansson.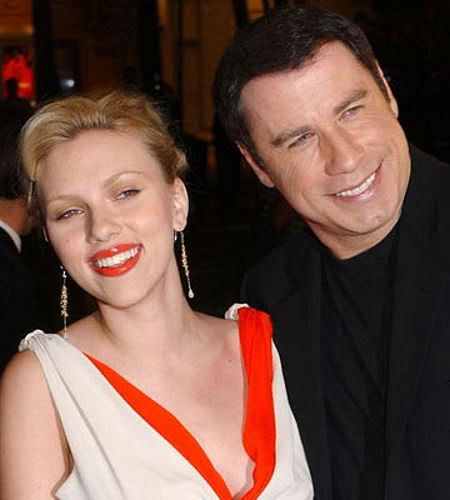 The 53-year-old actor told MTV: "I adore Scarlett. She has an old-time essence about her. She is a classic type. She'll be around forever."

Look how she is tilting her head away. I don't think she likes this particular HOG!
Source:
Staralicious