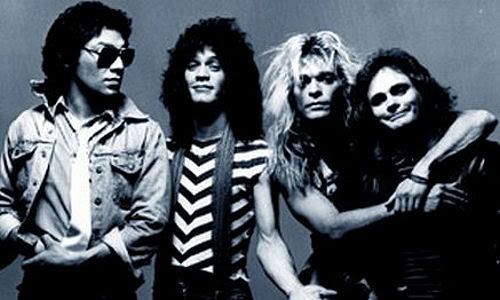 that the legendary rock band has been replaced for their own induction ceremony. Velvet Revolver — specifically Slash and Scott Weiland — will perform at the Rock N Roll Hall of Fame ceremony, and salute the musical contrabutions Van Halen has made over the years. The reason for the ousting seems to be the fact that David Lee Roth, Eddie Van Halen and Sammy Hager can't stop fighting long enough to actually get on stage for even one song.
***UPDATE*** According to Premiere Radio Networks, all the members of VAN HALEN — Eddie and Alex Van Halen, David Lee Roth, Michael Anthony and Sammy Hagar — have told the Rock and Roll Hall of Fame that they will be attending the induction ceremony on March 12 in New York. Roth, Anthony and Hagar had said from the start that they would be there, and Premiere Radio Networks learned on Thursday that Eddie and Alex have reserved a table for themselves and their families. However, they will not be performing. VELVET REVOLVER will pay tribute to them, with the band's Scott Weiland and Slash actually inducting them. This marks the second year in a row that one of the inductees, who are all there and accounted for, will not perform. METALLICA paid tribute to a non-performing BLACK SABBATH last year.
For the first time the Rock and Roll Hall of Fame induction ceremony will be broadcast live on VH1 Classic, and be streamed on AOL without commercials. The ceremony will air on Monday, March 12 at 8:00 p.m. Previous induction ceremonies were only offered on a tape-delay basis on VH1.
Source:
TheRadReport