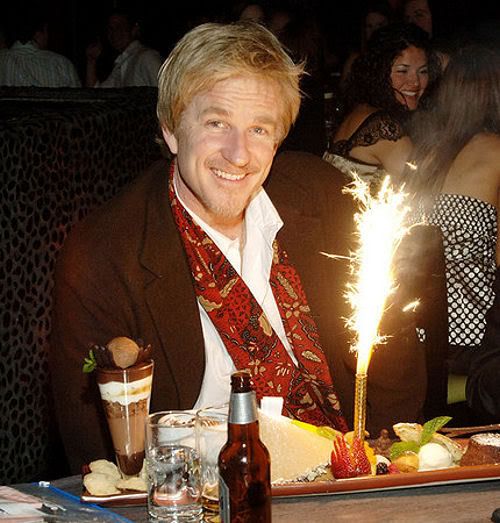 Matthew Modine Celebrates
His Birthday at TAO Asian Bistro.
I don't even recognize him at all and the funny thing is just the other day I watched Married To The Mob and wondered what he was up to. Then, lo & behold, his photo appears. Matthew has

3 movies in the works: A West Texas Children's Story, Go Go Tales, and The Neighbor.