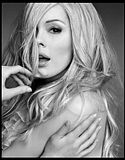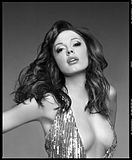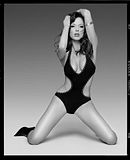 Rose At Austin GrindHouse Premiere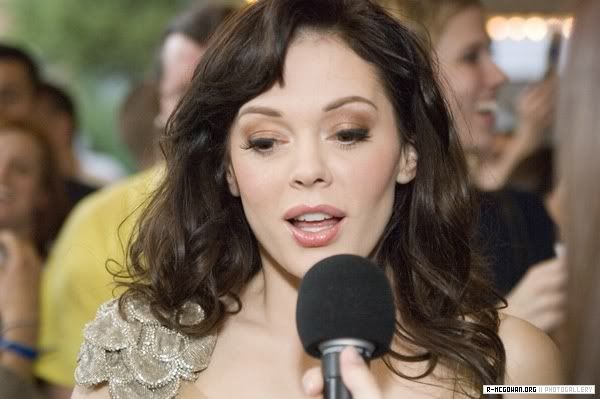 Photos From GrindHouse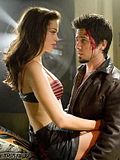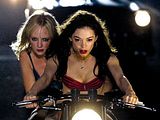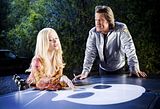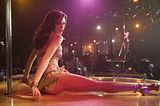 AND FOR THE GRAND FINALE
ROSE WITH ROBERT RODRIGUEZ
Sluttypants Rose McGowan is being blamed with breaking up Grindhouse director Robert Rodriguez's 16-year marriage. McGowan & Rodriguez's sexy time was infamous among the cast & crew of the movie, as the two would often have private "lunches" together in Robert's trailer. "It was the worst-kept secret on the set. They were going off to his trailer, having meals together," our source said. "Rose thought some of the crew were treating her differently, and the attitude was, like, well what do you expect when you're [bleeping] the director?"

When Rodriquez's wife (& mother to his five children) found out about the extramarital affair, she freaked out & left Robert where his greasy self stood. Apparently filming for the double feature literally halted for a month as the director's personal life fell apart. Rodriguez and his spouse of 16 years, Elizabeth Avellan, raised five kids and worked together, with Elizabeth serving as his co-producer on "Grindhouse," "Sin City," "From Dusk Till Dawn," "Desperado" and "Spy Kids."

But the marriage exploded last April when Page Six reported that Rodriguez, 38, had begun a torrid romance with McGowan, the raven-haired, French-Irish minx once engaged to shock rocker Marilyn Manson and previously linked with Kip Pardue, Ahmet Zappa and Men's Health stud Dave Zinczenko. In "Grindhouse," Rodriguez's homage to the cheesy sex-and-violence movies of the 1970s, McGowan plays a stripper who loses her leg and replaces it with a machine gun to battle flesh-eating zombies.