On 20 April 2002, Seattle Police were summoned to the home of Layne Staley after friends and family members were unable to contact him. Inside, Staley's decomposing body was found lifeless, the victim of an apparent drug overdose. Layne Staley was 34 years old. They estimate that the actual date of death was April 5, 2002.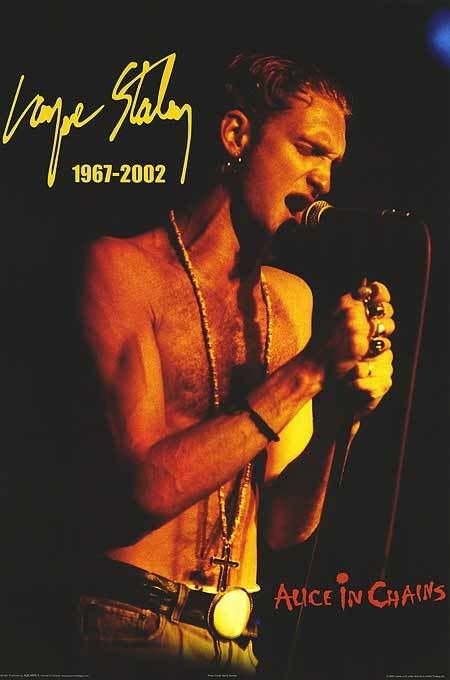 In honor of Layne:
Below is my favorite song "Brother."
These lyrics get me every time:
Pictures in a box at home
Yellowing and green with mold
So I can barely see your face
Wonder how that color taste
Layne wondered: "Why do people keep taking drugs?
Don't they hear my music?
Don't they understand the words?
In 2002, Layne's mother Nancy McCallum and Jamie Richards, a drug and alcohol counselor, formed the
Layne Staley Fund
, a non-profit organization that raises money for drug treatment and works with the Seattle music community. A yearly tribute is held in August, on or around Layne's birthday, to celebrate his music and to spread a message of hope to prevent further tragedy.
I discovered Alice In Chains via their CD, Alice In Chains Unplugged. I was going through a divorce and found their music to have a deep impact on my soul. Layne's voice was deeply moving and he has become one of my most favorite singers of all times. How sad that this world has lost one of the greats! At least we have the music to commemorate his gift. Thanks Layne for the great music. We won't forget you!