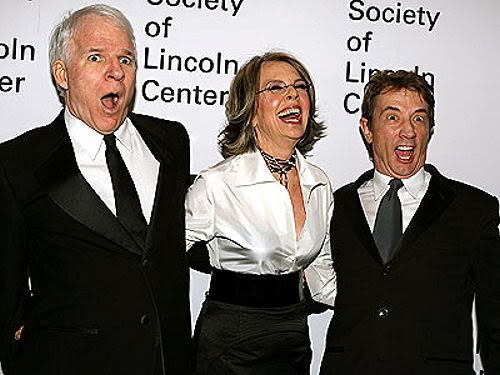 Steve Martin, Martin Short, Sarah Jessica Parker, Lisa Kudrow, Candice Bergen help to celebrate at the Film Society of Lincoln Center's 34th Annual Gala Tribute to Diane Keaton in NYC.

Lisa Kudrow, who presented her own personal tribute to her idol, said: "I just want to watch her every move, her every thought. She is a very strong influence. I lean on everything she says or does. I just steal. I do." Keaton , 61, has been making films for 37 years and currently has three new films on the horizon.

Oh & BTW, former Sex And The City star Sarah Jessica Parker is launching her second fragrance, Covet Sarah Jessica Parker, later this year.
source
&
source